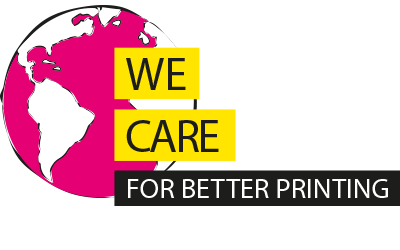 Bordeaux's Green Philosophy
Bordeaux has been a pioneer in driving the industry towards a more environmentally friendly future and complies with all relevant international regulations regarding energy efficiency, climate protection targets and toxic control use such as REACH and ISO. Furthermore, all our products have been converted to cyclohexanone and NMP free formulas and are VOC (Volatile Organic Compound) and HAP (Hazardous Air Pollutants) free.
Bordeaux also takes responsibility for its employees and engages safe production environment that include professional evaporators, safe storage of raw materials and safer chemical waste disposal to designated chemical waste depots by state certified waste disposal companies only. We safely store our raw materials; Solvents are kept in a state-of-the-art subterranean storage facility and delivered via a closed system which keeps emissions to a minimum.
Fulfilling our Green Philosophy encompass every aspect of the company whether in the choice of raw materials, production methods or in the finished goods.  We regard systematic separation of waste, recycling, energy efficiency, use of certified waste disposal companies and reduction of the total amount of waste as key responsibilities – and these are part of our daily routine.
Bordeaux has recently also initiated a project of recycling solvent waste for reuse by other industries. The project is currently possible with only a number of the solvents used in the manufacturing process but the company is evaluating the feasibility of extending this initiative to other solvent waste as well.
Bordeaux's two production sites comply with the country regulations and the company headquarters site was even granted a life time business license after meticulous inspections and approval by local state authorities.  Bordeaux installed in its factory, an expensive ventilation system to prevent emission of foul odors to the air as well as ensuring the safety of our employees.
As a manufacturing company, we aim to achieve the right balance between maximum profitability and minimum environmental impact. For us, that is the meaning of sustainability.
Bordeaux makes your business more sustainable
Bordeaux continually explores state-of-the art standards for Sustainable Ink Products that offer both ecologically and environmental benefits to the printer, customer and planet. A mainstay of our ink development process is the integration of environmental awareness into our current and future products whether in production or as finished goods.
We embrace the development and application of sustainable chemistry which is not only environmentally conscious but also print innovative. Bordeaux's Latex ink, EDLX is an example of how prudent research and development can achieve a reliable quality product from sustainable resources.
In the field of UV and UV LED ink chemistry, the Bordeaux PLASMA family of products demonstrate our energy efficient and environmental mindset. UV does not emit any odors or fumes to the air since the ink cures instantly and solvents are not released to the environment.
Furthermore, all Bordeaux products developed in the last five years are manufactured from solvents and ingredients which are non-hazardous. Bordeaux's line of eco solvent, Mild and Low solvent inks are all composed of such solvent. These solvents are no classified as dangerous goods and therefore not regulated for transport for easy and faster delivery since they are not restricted on passenger flights.